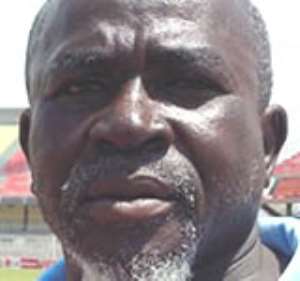 The management of King Faisal Football Club of Kumasi has so far spent about 60,000 Ghana cedis to recruit 16 new players to beef up the team.
Among the latest catch by the club include Abedi Sarfo, formerly of Kumasi Asante Kotoko Fooball Club.
The Vice President of the Club, Alhaji Kamel Mohammed told the GNA Sports in Kumasi at the weekend that the new players are tipped to lead Faisal's campaign for its maiden premiership title when the league starts.
Alhaji Mohammed said the other 15 players whose names he did not disclose, are among some of the finest and experienced players on the local scene capable of upstaging the likes of Kotoko and Hearts of Oak for the league title.
The Vice-President also that management had also contracted a Finn-born British, Stephen George Polack as head coach of the Club as part of efforts to strengthen the technical team.
He said he was optimistic that the coach would bring his experience to bear on the rejuvenated Faisal team and called on supporters to rally solidly behind him.
Alhaji Mohammed urged the Ghana Football Association (GFA) to step up efforts to ensure that the next edition of the Premier League starts on time in order that players of the various Clubs do not become match rusty.
He pointed out that management of the Club was currently liaising with some corporate bodies for sponsorship packages to boost the Club's financial base.
"We are also collaborating with the National Supporters Union of the Club to explore other avenues of generating funds for the Club's development", he told the GNA Sports.
Source: GNA