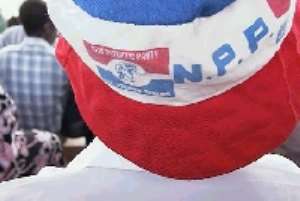 The ruling New Patriotic Party (NPP), has no intention to rig next year's presidential and parliamentary elections as some sections of the Ghanaian community, particularly opposition political groups, might perceive, a leading member of the party has said.
Mr Samuel Okyere-Sarpong, outgoing President of the
Mr. Okyere-Sarpong said victories chalked by NPP in the two previous elections were made possible by hard work and not by the power of any magic wand.
He said: "The story will definitely repeat itself come 2008, because the party will mobilize all available manpower resources at its disposal, including better campaign strategies to win both presidential and parliamentary polls."
In a message, Mr Kofi Taylor, Effutu Constituency Chairman of the party, urged the new TESCON executives to follow the footprints of their predecessors to enable them to carve a good image for the party.
He stressed the need for the officers to muster the necessary courage and ability to absorb divergent views.
Mr Taylor said through that they would be able to win the confidence and trust of people from opposing political groups and eventually win them into the fold of the NPP.
He urged the officers to start drawing their campaign strategies for next year's elections and also to intensify their off campus membership drive activities to capture more supporters for the party at all levels.
The Effutu Constituency Chairman praised the outgoing executives for the excellent performance they put up to sustain the UEW branch of the party, adding that he had no doubt in his mind that Mr Adortey and his team would work harder to beat the record set by their predecessors.
Certificates were distributed to the outgoing officers.
University of Education, Winneba, branch of the Tertiary Education Students Confederation Network (TESCON) of NPP gave the assurance at a ceremony at Winneba, at which he formally handed over the mantle of leadership to the incoming NPP TESCON President, Mr David Adortey