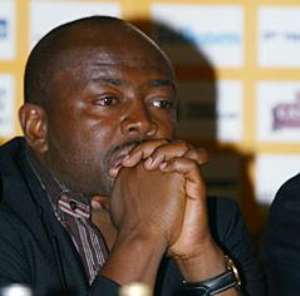 Abedi Ayew Pele
The appeals committee of the Ghana Football Association (GFA) has set aside the ban imposed on FC Nania and Okwawu United by the disciplinary committee for alleged match-fixing.
The ban on players and officials of both clubs, which affected three-time African Footballer of Year, Abedi Ayew Pele, was also overturned after Thursday's ruling.
The duo was among the four clubs who were demoted and fined US$20,000 last month following the final matches to qualify for the country's top league.
A ruling on an application filed by both clubs annulled the earlier decision for lack of compliance with the rules of natural justice.
"In our view, there was a clear breach of rules of natural justice in the proceedings before us. This appeal therefore succeeds in this point," a statement from the appeals committee of the GFA said.
"As the proceedings suffered a fundamental lapse, we accordingly set same aside and remit the matter to the Disciplinary Committee of the Ghana Football Association to comply with its rules in this matter," the ruling stated.
The case will now be sent back to the Disciplinary Committee for re-hearing.
Nania FC were demoted to the third division and its players and officials banned for one year from entering any dressing room after they beat Okwawu United 31-0 during the first division playoffs for Premier League qualification.
Two other clubs, Mighty Jets and Great Mariners, who were found guilty and punished for similar offences are not affected by the new decision as a ruling on their appeal is yet to be released.