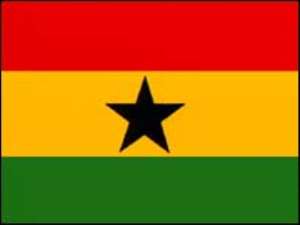 Two Ghanaian clubs, who were demoted to the fourth tier of the country's league for alleged match-fixing, have been reinstated.
The duo was among the four clubs who were demoted and fined US$20,000 last month following the final matches to qualify for the country's top league.
The fines on Nania FC and Okwawu United was also revoked by the appeals committee of the Ghana Football Association (GFA).
The ban on players and officials of both clubs which affected three-time African Footballer of Year, Abedi Ayew Pele, was also overturned after Thursday's ruling.
"In our view, there was a clear breach of rules of natural justice in the proceedings before us," a statement from the appeals committee of the GFA said.
"This appeal therefore succeeds in this point.
"As the proceedings suffered a fundamental lapse, we accordingly set same aside and remit the matter to the disciplinary committee to comply with its rules in this matter."
The case will now be sent back to the disciplinary committee for a fresh hearing if the GFA desires to pursue the matter.
The appeals committee is yet to announce its verdict on the appeals made by Great Mariners and Tudu Mighty Jets.
Nania and Mariners were level on points in their group and needed to win their final matches to qualify for the country's top league, the Premiership.
Nania beat Okwawu United 31-0 while Great Mariners triumphed 28-0 over Mighty Jets in the First Division last month.