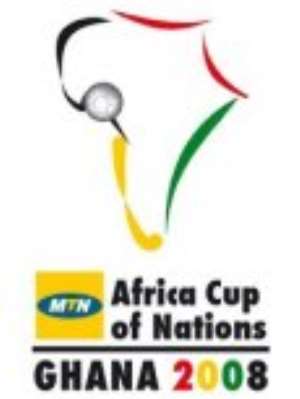 Three sight scenes and the Inspection team of the Confederation of African Football -CAF, has expressed satisfaction and confidence in Ghana's preparedness to host CAN 2008.
The CAF team completed their seventh inspection tour of Ghana ahead of next year's football competition involving sixteen African nations.
Ghana has four cities -Accra, Kumasi, Sekondi and Tamale to host the 26th edition of the African Cup of Nations beginning January 20 to February 10.
Head of the CAF team, Slim Aloulou after seeing progress of work at the Accra, Kumasi and Tamale sites gave Ghana the all clear as the team's visit to the fourth venue, Sekondi was taken off the itinerary of the three-day visit.
But Slim Aloulou said the Chinese Company, which is also undertaking the Tamale project briefed them on the positive progress of work over there.
"We are impressed with what we have seen. It is a major improvement on what we last saw. I think Ghana is getting ready to host the competition," the CAF Executive member speaking through interpreter said.
The CAF team accessed the match stadia in all the three visited sites and also inspected accommodation, training and medical facilities.
Aside the thumbs up displayed to the Local Organising Committee - LOC, the CAF team expressed worry about the slow pace of work on the training pitches to be used by the competing teams.
According to Slim Aloulou, the training pitches which should be of international standards should be made available at least four months before the commencement of the tournament.
However, LOC say all training pitches will be put in order by September for the bi-annual soccer fiesta.
At the end of the visit, the CAF Executive member congratulated the LOC for the achievements so far chalked, which he described as a positive indication of their readiness to host the forthcoming championships.
Briefing the media, Dr Kofi Amoah, Chairman of the LOC gave the assurance that they are on course and will surely meet the CAF deadline to make the event a memorable one.
The arduous task of measuring up to the standards of major football tournaments now lies in Ghana's confines.