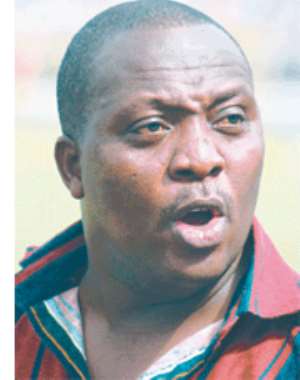 It is now certain that this year's Top 4 competition will kick-off minus Ashantigold.
A Ghalca meeting held yesterday to discuss the ¢1.4 billion sponsorship package for the tournament almost ended in confusion as Ashgold officials walked out in anger after Ghalca officials stuck to their choice of the Robert Mensah Stadium at Cape Coast and the Coronation Park at Sunyani as venues for the May 27-June 24 tournament.
At the time of going to press yesterday, Ashantigold had failed to meet the 5 p.m. deadline to confirm their participation, a situation that would compel the organisers to replace the Miners with Berekum Arsenal who placed fifth in the Premier League.
Ashantigold had insisted on the use of the Len Clay Stadium at Obuasi because of its quality facilities in relation to all other venues currently available in the country.
The other participants — Hearts of Oak, Asante Kotoko and Heart of Lions — accepted the sponsorship deal and other conditions for the tournament which were unveiled to them at yesterday's meeting.
The four clubs are entitled to ¢175 million each as appearance fee and transport cost, while the winner will receive ¢20 million.
Story by Andy Quao