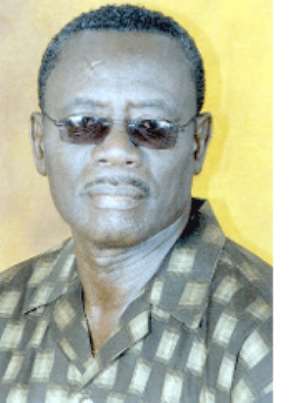 The next football season has been tentatively fixed to begin in July this year and not August as is being speculated, the Chairman of the Professional League Board (PLB), Mr Welbeck Abra-Appiah, hinted yesterday.
He, however, could not put a finger on the exact date and the likely schedules, saying that would be decided at the board's meeting at a yet-to-be-agreed date.
The PLB's meeting is contingent on how early its parent body, the Ghana Football Association (GFA), goes to congress, which is the highest decision making body.
The GFA itself would only know when Congress would be held after today's Executive Committee meeting at the FA secretariat.
Aside from the fixing of a date for Congress, today's convocation will also brainstorm on what to put before the clubs' representatives for discussion and possible endorsement.
FA sources would not divulge information on the policy statements the FA will be lobbying clubs to accept, but they are expected to cover a wide range of issues, including the recurring unregistered player headache.
Mr Abra-Appiah told the Daily Graphic that the board was determined not to veer away from its new policy of synchronising the league with the major leagues across the world. Subsequently, the league seasons will last for 10 months and the clubs will be given two months to rest.
Next season's league will take a break in December to allow the Black Stars to prepare for the Nations Cup which starts from January 20 to February 11.
Story by Daniel Kenu