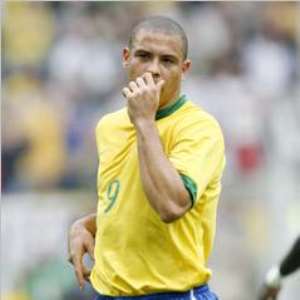 Brazilian striker Ronaldo is backing AC Milan's push for Barcelona Cameroonian star Samuel Eto'o.
Gazzetta dello Sport says Ronaldo is urging management to go for Eto'o ahead of his Barca Brazilian team-mate Ronaldinho.
Milan president Silvio Berlusconi would prefer to bring Ronaldinho to the San Siro.
But Ronaldo has told coach Carlo Ancelotti that he could form a better strike-partnership with Eto'o next season.