QUINCY OWUSU ABEYIE TURNS TO FIFA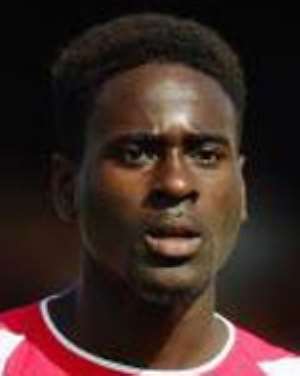 Dutch striker Quincy Owusu Abeyie has applied to Fifa to switch allegiance to enable him play for Ghana.The 20-year-old, whose parents hail from the West African country, denied reports that he met officials of the Ghana Football Association four months ago to discuss the switch.
But football's world governing body has confirmed that the Russia-based striker has formally written for a change of allegiance.
"Fifa has received a request from the player Quincy Owusu Abeyie for a change of association to Ghana," Fifa spokesman John Schumacher told BBC Sport.
"I can confirm that his application is currently pending."
Ghana are hoping to include the Holland-born player in their crack Olympic team, which boasts seven players from the senior national team.
The striker is also expected to be invited to the join the Black Stars.
Owusu-Abeyie had a superb showing for Holland at the Fifa World Youth Championship in 2005.