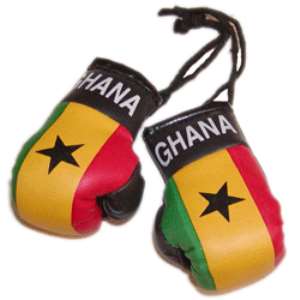 Al Hamilton, Chairman of the Commonwealth Sports Awards and a Boxing Promoter has called on feuding parties in the on-going fracas in the Ghana Boxing Authority (GBA) to cease fire and allow the due process of the law to take its due course.
Hamilton said he believes if care is not taken, the ongoing crisis will have serious repercussions on the GBA, especially with regards to its drive for corporate sponsorship if the issue should continue.
The Chairman told the GNA Sports that, "The sport is gradually making headway with its sponsorship and any attempt to bring confusion at this stage will definitely rock the boat with all the gains so far made going down the drain.
"There is the need to protect what we have at the moment by maintaining a very positive image for the sport and the GBA, but not to engage in acts that will make the corporate world loose confidence in us".
Hamilton therefore said all feuding parties must patiently wait for the passage of the National Sports Bill as directed by Mr Osei Bonsu Amoah, Deputy Minister of Education, Science and Sports at a peace meeting held three weeks ago.
According to Hamilton both parties are entitled to their opinions but they must not use any means apart from the due process to put their case across.