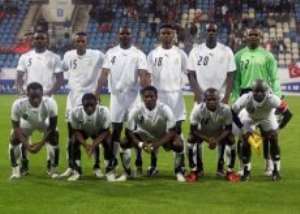 The senior national team would take time off playing in any international friendlies matches in the month of June to allow the players of the Black Stars get some respite after a long season.
Black Stars coach, Claude Le Roy on Friday confirmed the decision to scale down the number of matches for the team as Ghana prepares for the 2008 African Cup of Nations.
Claude Le Roy made it clear that he wants to have a refreshed side for the coming months as the Black Stars step up preparations for CAN 2008.
"I prefer to be very clear. Physically, tactically and technically, we want players who are completely ready to play in January.
"It's wrong to force players if they are not ready. It's easy to find some weak team to play (friendly matches) but it's better to let the players be free at this time and regenerate after a long time of playing," Le Roy said.
Ghana by virtue of being host of the 2008 African Cup of Nations are not taking part in the qualifying series but have kept themselves busy with a number of friendly matches.
Though the senior side gets some time off, some players of the Black Stars who are part of the Olympic team will be busy in the qualifiers for Beijing 2008.
And Le Roy explains that playing a friendly in June will hamper the preparations of the Black Meteors who will be away to Nigeria on June 2 in the Olympic qualifiers.
"The Meteors hold the future to the Black Stars. The have the best skillful players.
"And the Black Stars playing could have affected the Olympic team. This gives Jones (Meteors coach) the priority to select players into the Meteors for the Olympic game against Nigeria."