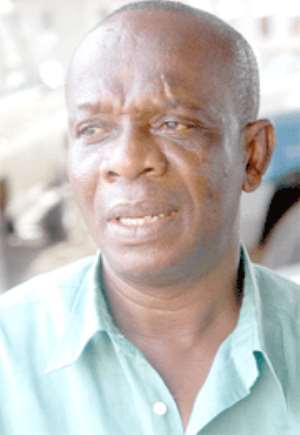 Olympics Board member, James Fugah, has revived the acrimony between the hierachy of Great Olympics and their former coach, Ken Augustt, with a call on the former coach to settle his indebtedness to the club.
Fugah told the Graphic Sports that Augustt owed the club three months' salaries for breaching the contract he signed with Accra Great Olympics.
According to Fugah, Augustt by the contract he signed with Olympics was expected to give the club a three-month notice prior to his resignation but he left without telling anybody, claiming that Olympics owed him ¢80 million in enticement fees.
"If Augustt wants us to pay him that much then he must first redeem himself of the debts he owes Olympics before we talk about what he claims are our indebtedness to him," Fugah quibbled.
Augustt quit Olympics a couple of months ago citing the refusal of the management to live by the terms of the contract they signed with him.
He further alluded to the hostile actions of Fugah, which, he said, eventually forced him out of the club and threatened to drag the club to court for redress.
At a point of almost rubbishing the court threat of Augustt, Fugah said "we are yet to be served with any suit because he knows he cannot go to court".
However, Coach Augustt wondered how there is now a contract between him and Oly. "This is the same man who initially insisted that there was no contract at all."
"What document is he using to declare my indebtedness to Oly."
Augustt stated that he had not reneged on his course for legal redress and that because his lawyers had been busy with another football case they had kept the matter in abeyance.
"They have now finished and Oly will soon hear from us."
Story by Andy Quao