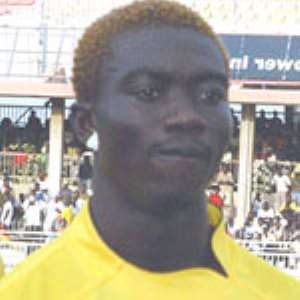 Footballers crave for better contracts, salaries, endorsements and medicare but significantly, the game in Africa has lacked the expertise in most of these areas.
With the roles of player agents and brokers coming under the spotlight lately, Prosport Ghana Limited, an associate of Prosport International has been set up to take care of the larger interest of players in the sub-region. The Ghana office is the first of the South African-based agency outside the southern part of the continent.
Aside their hopes of maintaining its market share in the football player management industry, Prosport are seeking to remain at the forefront as the leading professional sports agency and management Company in Southern Africa, and to expand its market into Africa.
Director of Global Football for Prosport International, Mike Makaab, announced the opening of a branch of the company's offices in Accra, Ghana.
"Prosport is delighted to announce that a Joint Venture Agreement has been concluded with Herbert Mensah, a leading and influential figure in Ghanaian Football circles, and a person who shares the same vision and objectives of Prosport, in ensuring effective management of the Football careers of the vastly talented Footballers in Africa in general and in Ghana in particular," Mike Makaab said.
Makaab added: "Prosport has already placed a coach at a Ghanaian Premier League Club, Real Sportive, and we look forward to completing more deals in the future.
"We believe that our Company strategy of expanding into Africa can only strengthen our existing business interests in Southern Africa and Europe, as more and more Footballers are successfully developed and prepared to enter the European market."
Herbert Mensah, who is a management consultant for Prosport Ghana Limited says the sport management firm would be seeking to develop the careers and interests of footballers, effectively manage and promote them. Also, clients of the agency will been assisted in contractual negotiations.
According to the former Asante Kotoko chairman, the agency works to add value to their clients.
"I am pleased to launch this Joint Venture with Prosport, a serious and established Company in the field of Sports agency and management.
"It is our intention to sign and represent the top Ghanaian Footballers, as well as the talented youngsters who will be the stars of the future. We intend to achieve this by combining the strong local knowledge and network which we have in Ghana with the professional approach to sports agency and management which Prosport will bring to the table. This is a winning combination."
Presently, the Ghana branch has some 20 players under their clientele base whilst the parent body has approximately 300 with South African stars, Siyabonga Novemte and Sibuiso Zuma as their flagship clients.