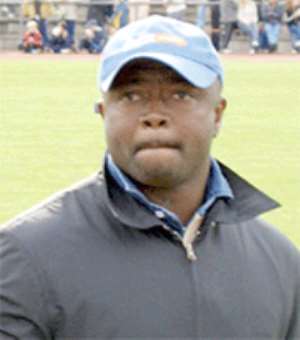 Maestro Abedi Pele has challenged the sanctions visited on his team, F/C Nania, and three others for producing scandalous results in the recent Middle League.
The Disciplinary Committee of the FA last week demoted Nania, Tudu Mighty Jets, Great Mariners and Okwawu United to division three, and their players banned for one year each, among other sanctions.
In a strongly-worded reaction to the Ghana Football Association which was sighted by the Graphic Sports yesterday, Abedi insisted that sheer hatred for his personality had been the underlying influence for the harsh decisions meted to the clubs.
"Some think I have enjoyed undeserved fame, whilst others think I am haughty. But that cannot be the basis for wrongly judging me and even punishing me, worst still my players and officials", he bemoaned.
The former skipper of the Black Stars, together with Mariners and Tudu Mighty Jets, have filed an appeal in pursuit of justice.
Pele re-echoed the committee's findings which failed to adduce any action which pointed to compromised the match but only based their conclusion on the scoreline which he viewed as not substantive evidence to arrive at the conclusions reached by the committee.
"At the height of my career, and even that of Maradona or legendary Pele, it is very possible to record that score against a team featuring those players if they had to play with six other men, of whom none is not a natural goalkeeper
"Given the entire circumstances of this case, should the Match Commissioners have recorded that my players also deliberately slowed down the tempo of the game because Okwawu were depleted in number. Would the match have been adjudged by the committee as competitive?", he quibbed.
Abedi wondered why Nania should be responsible for the uncompetitive posture of Okwawu United.
He imputed mischief in the decision to show the match between Mariners and Tudu Mighty Jets on TV which, according to him, was deliberately misrepresented as the match between his team and Okwawu United.
He demanded: "the committee should tell us where they got their evidence from since it was only the recording of the match between Jets and Mariners that was available".
Abedi blamed himself for not envisaging the judgement ahead and asked how could a committee tasked with determining the guilt as per the charges levelled against us also be the prosecutors".
He asserted that the committee which he saw to be made up of eminent lawyers should allow themselves to be pandered by public reaction, adding they should have even reminded themselves that they were first and foremost lawyers who should deal with evidence".
Story by Andy Quao