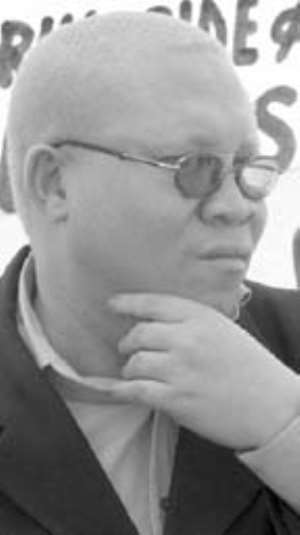 The Ghana Boxing Authority and Ambition Promotions Syndicate patched up their differences last Saturday following a meeting between some key players in Accra.
The meeting settled differences that emerged after the Jubilee Boxing Bonanza, the March 23 event at the Azumah Nelson Sports Complex, when parties concerned with the promotion traded accusations against one another over non-payment of purses to boxers who appeared on the bill.
Moses Foh-Amoaning, Chairman of the Ghana Boxing Authority, said conflicts over unpaid fight purses, which were at the heart of the accusations, had been settled.
The meeting featured Mr Foh-Amoaning, President of Ambition Promotions, Alhaji Toffik, and a member of the GBA, Samir Captan.
Both Messrs Foh-Amoaning and Toffik, the two men caught in the crossfire of accusations, said the compromise was necessary for the good of Ghana boxing.
"We need to forge ahead for the sake of Ghana boxing and we do this today without any selfish interests," the GBA Chairman said.
Alhaji Toufik said he would encourage his colleague promoters to be guided by the search for the general well-being of Ghana boxing to put their shoulders to the wheel when the promoters met in Accra tomorrow.
Mr Captan, a long-standing boxing stakeholder who has played various roles in the sport, including promotion and management, said the challenges of the administration of the sport required peaceful co-existence of the various stakeholders.
The conflict spilled over into a bizarre scene at a stakeholders meeting at the Ministry of Education, Science and Sports last Wednesday when some persons were reported to have called for the removal of Mr Foh-Amoaning.
But the GBA Chairman said the new sports bill yet to be passed took care of transition of administration through an electoral system different from the current appointment method.
Story By Michael Quaye