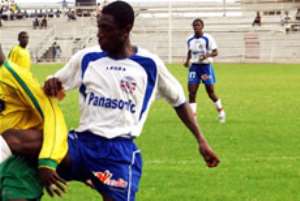 Liberty Professionals and King Faisal sold out a 1-1 drawn game at the Carl Riendorff Park on Sunday on match-day-28.
King Faisal who are seeking to avoid the drop took a 5th minute lead through Sumaila Alhassan after starting off a bright note.
But 20 minutes later, Tuaha Khamis drew level for Liberty Professionals when his drive beat goalkeeper Osei Boateng in post for Faisal.
For King Faisal, who are two places above the bottom team, a valuable point picked from away but yet still things don't look good as the league winds down with two matches remaining.