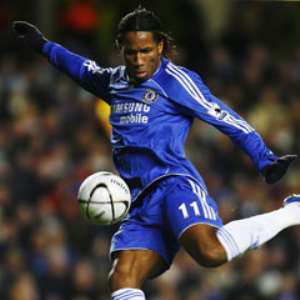 Chelsea's Ivorian ace Didier Drogba admits he's not overly confident of progress against Valencia in the UEFA Champions League tonight.
He said: "Valencia are a difficult team to play. They showed that when they beat Inter Milan in the last round.
"Inter are running away with the Italian league and lots of people had them among the big favourites for the Champions League title.
"They are a complete team with no real weaknesses and who aren't afraid to play away from home.
"Their defence is excellent with Ayala as its foundation. I've met him twice already, in the UEFA Cup final with Marseille and in the World Cup with Ivory Coast. Two matches, two defeats.
"Plus they've got a very compact, technical midfield which does well, not to mention the dangerous David Villa-Morientes strike partnership.
"So I think it's 50-50, especially since some of our players who are coming back from injury still aren't 100 per cent."