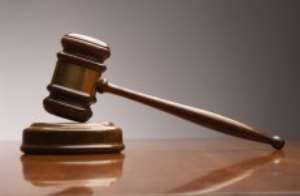 The FA's Disciplinary Committee would continue with hearing Tuesday as Mighty Jets and Great Mariners take their turn to answer charges of match-fixing.
Both clubs with their team officials and players are requested to appear before the panel and respond to charges of match-fixing on their last day of matches for promotion to premiership the in zonal national middle league which recorded a 28-0 scoreline after regulation time last Wednesday.
Great Mariners walloped Mighty Jets 28-0 at the Robert Mensah stadium in Cape Coast.
Earlier on Monday, officials Nania FC and Okwawu United made their submission to the panel over the outcome of their 31-0 result in favour of Nania FC.
All four clubs are been charged with match-fixing based on Article 35.5.d of the Ghana Football Association regulations.
After a preliminary hearing on Friday, the Disciplinary Committee levelled charges against all four clubs following a complaint from the FA.
"A complaint has been made by the Ghana Football Association in connection with the Middle League match you played on Wednesday 28th March 2007 at Sekondi and Cape Coast respectively.
"That your club officials and players on the such date at Sekondi and Cape Coast respectively instigated, commanded, counseled, solicited, procured, purposely aided, encouraged, facilitated and promoted the playing of a fix match or a match of convenience," the FA statement read.
The four clubs – Mighty Jets, Great Mariners, Okwawu United and Nania FC appeared before the Football Association's panel alongside the match officials in connection with the Zone III fixture results on the final day for promotion to the premiership from zonal national middle league which produced 59 goals involving the four clubs last Wednesday.
Nania FC qualified from the group after they had incredibly beaten Okwawu United 31-0.
Okwawu United who before the game had crushed out of contention were down 0-1 by half time but back recess, the former premiership side picked the ball from the back of the net thirty times as Nania completed the rout.
Great Mariners in the other group fixture were just three goals shy of equalling that feat as they walloped Mighty Jets 28-0.