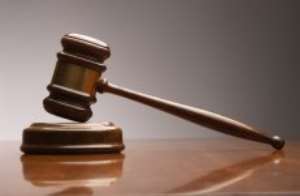 Four division one clubs have been called up for a midday preliminary hearing on Friday by the Ghana Football Association.
The four invited clubs – Mighty Jets, Great Mariners, Okwawu United and Nania FC would be appearing before the Football Association's panel alongside the match officials in connection with the Zone III fixtures which produced some 59 goals between the four clubs on Wednesday.
Referees G.K. Manu,Samuel Gyasi and F.K. Mensah together with the match commissioner, S.K. Antwi have also been called up for the panel hearing.
Zone III produced 59 goals on the final day of matches for the promotion league.
Nania FC qualified from the group after they incredibly beat Okwawu United 31-0.
Okwawu United who before the game had crushed out of contention at a stage of the game went down 0-1 in the first half but back recess, the former premiership side picked the ball from the back of the net thirty times as Nania completed the rout.
While that smashing record was on, Great Mariners were just two goals shy of equaling that feat as they walloped Mighty Jets 29-0.