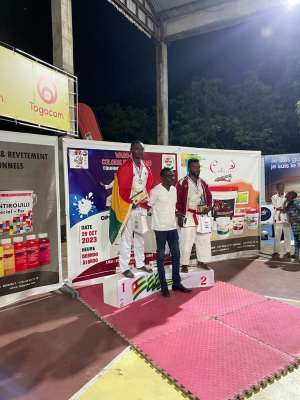 Top Ghanaian Karateka, Edmund Amoako has emerged winner at the Open Coloris Togo, Edition 23 tournament in Lome, Togo.
It was organized by the WADU- RYU Coloris Karate Club in Lome. Ghana was represented by a fantastic team comprising young and experienced karatekas.
He said it was a justifier for the qualification towards the Zone 2 West Africa Championship in Nigeria-Abuja this December,
Edmund Amoako won the African Open 2023 in July and he is looking forward to more competitions and experience.
He urged the sports media to promote combat sports like Karate-do which Ghana has the potential of winning medals at international events.