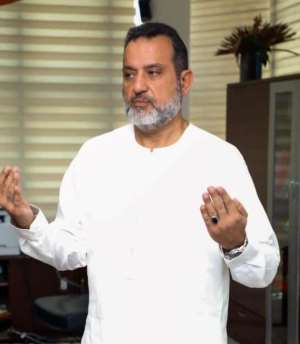 Imax Boxing Promotions, in partnership with the Ghana Boxing Authority, is thrilled to announce the much-anticipated Fight Night 16, scheduled for Saturday, November 4, 2023.
This thrilling event will take place at the renowned Bukom Boxing Arena, and we are all set to deliver an unforgettable night of boxing action.
According to Group Director, Alhaji Fadi Fattal, to ensure spectators do not miss this sensational event, they have introduced a range of ticket categories, making it accessible to all boxing enthusiasts:
Popular Stand: Tickets are priced at Ghs 20.
Ring Side: For a premium ringside experience, tickets are available for Ghs 50.
Tickets for sale will be exclusively available at the arena gates, starting at 7:00 PM on the event day.
Additionally, special tickets have been allocated for invited dignitaries, and guests will be provided with entry privileges for attending the fight night.
Furthermore, Imax is extending their support to each participating gym by offering 20 tickets for their boxers, technical teams, and officials.
This ensures that everyone involved in the fight night can be part of the action.
For added convenience, the promoters have designated three distinct entry points:
Main Vehicle Entry: Vehicles with passengers holding valid tickets will be directed to the car park entry, ensuring a smooth and organized arrival process.
Invited Guests and Ring Side Ticket Holders: These attendees will have a dedicated gate for swift and hassle-free entry.
Popular Stand Ticket Holders: Those with Ghs 20 tickets will benefit from two dedicated entry gates for easy access to the arena.
According to Alhaji Fattal, the security of all participants and spectators is of paramount importance to us.
Hence, we are proud to announce that security for the event will be tightly coordinated, with the involvement of the Ghana Police, Ghana Army, and GBA personnel.
Stringent security measures will be enforced from all corners of the arena.
We emphasize that strict adherence to security checks and searches is mandatory for everyone's safety during the event.
Offenders who do not comply with these measures will face legal consequences and will be handed over to the appropriate authorities for further action.
Let's collectively make Fight Night 16 a thrilling experience, setting the stage for the grand finale, Fight Night 20, on Boxing Day, December 26, 2023.
Season 2 of the Ghana Professional Boxing League promises to be a memorable journey, and we look forward to sharing this exciting adventure with boxing fans.