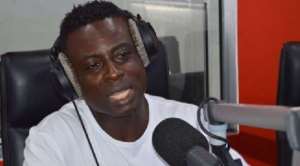 Ghana Premier League legend Charles Assampong Taylor has criticized Hearts of Oak goalkeeper Richard Attah for his performance in Sunday's match against Real Tamale United (RTU).
The Phobians suffered a 1-0 defeat to RTU in their opening game of the 2023/24 season, with much of the scrutiny directed at Attah.
RTU secured the victory with a late goal from Owusu Afriyie, after repeatedly threatening the Hearts of Oak defense throughout the match.
Attah, in particular, came under scrutiny for his errors during the game.
The 28-year-old goalkeeper made several mistakes in the first half, including mishandling the ball and missing a clearance that nearly resulted in an open goal for RTU.
However, the defining moment came in stoppage time when Attah failed to claim an out-swinging cross, allowing Afriyie to head the ball into the net.
In a reaction to Attah's performance, Charles Taylor, a former Hearts of Oak player and Ghana Premier League icon, expressed his disappointment.
Taylor remarked that Attah appeared overweight and questioned his selection as the starting goalkeeper.
"When you look at the goal that Richard Attah conceded, you won't understand how a goalkeeper of his size can allow this," Charles Taylor stated.
He also emphasized the importance of goalkeepers maintaining their fitness and being diligent in their training.