Coach Mulee to lead Kenya again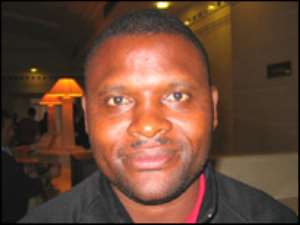 Mulee will be coaching Kenya on a part-time basis for the moment
Coach Jacob 'Ghost' Mulee has said a sense of duty persuaded him to take charge of Kenya's Harambee Stars once again.
Mulee confirmed his decision to coach the national team after meeting the Kenya Football Federation (KFF) on Monday.
Mulee was previously in charge between 2003 and 2004, and was appointed again in 2005 even though he never actually coached the team during that time.
"When duty calls, you have to do it," he told BBC Sport on Monday.
"I met the federation this morning and now we need to work out the logistics. I will de doing the job on a part-time basis because of my role with Tusker."
Mulee's contract with the seven-time Kenyan champions runs out next year, which means he is unable to sign a new deal with the KFF.
The KFF has written to Tusker, requesting the coach's release so that Mulee can head up the Harambee Stars in a full-time role.
The Kenyan federation, which was reinstalled to the international game by Fifa after a five-month ban on Friday, is also attempting to postpone this month's Nations Cup tie against Swaziland.
The Harambee Stars, who have lost both their Group 6 games so far, are set to host the tie in Nairobi on 24 March.
"We have asked the Confederation of African Football for a postponement to have the game delayed by three weeks," Mulee explained.
"We are coming back from a ban and so a postponement would be very good for us.
"We will try to come back in the group but we've not won a match so far, so we need to pick up some points.
"We are supposed to go to camp this Thursday but if the game is put back, we will go to camp on Monday."
The new coach, who led Kenya to its only victory in a Nations Cup finals match at Tunisia 2004, also revealed how the lifting of the ban has put a smile on the country's football fraternity.
"Everybody's happy, especially the players," he said.
"There used to be a cloud of uncertainty but now we can all look forward.
"We need to put our foot on the ground now and solve the uncertainty in the administration of Kenyan football once and for all."
Fifa suspended the KFF for a multitude of problems in the running of the Kenyan game.
In 2005, a dispute in the hierarchy of Kenyan football resulted in Mulee's appointment as national coach by one section of the KFF only for a different faction to overrule the decision.