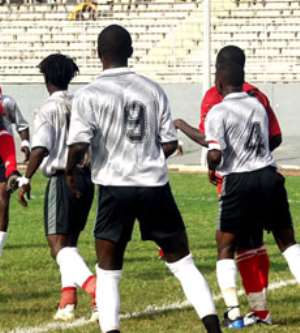 Feyenoord Academy attempting to escape relegation have sent Power FC down the bottom of the table after a 2-1 win at the Swedru park.
Both clubs have been battling to avoid the drop but it was Feyenoord who pushed their opponents down the ladder.
However, it was Power FC who drew first blood after an attempted clearance of an Alan Shearer shoot at goal was defelected into the net by Harrison Afful.
Feyenoord back from recess drew level 2 minutes into the half when Nana Danquah canceled the first half lead.
Nana Danquah was hand to win the day for his side when he scored the match winner.