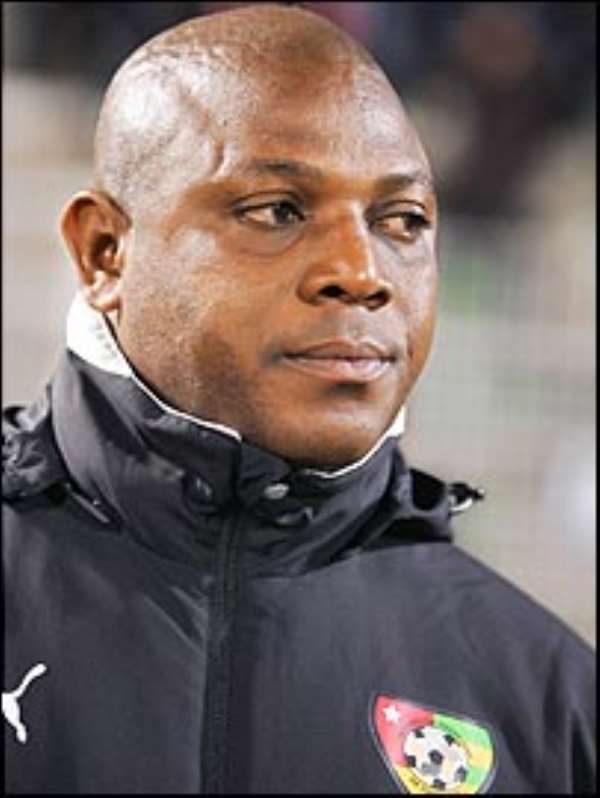 Nigerian Stephen Keshi is in talks with Togo football authorities to return as the coach of the Hawks.
Keshi, who was sacked as the coach of Togo in January last year, has held talks in Lome with officials of the Togo Football Federation (TFF) over the vacant post.
"Stephen Keshi was officially invited to Lome last Tuesday by the new Togo football federation for consultations," a TFF source says on Thursday.
The turnaround by the TFF comes after the recent change in its leadership, with Tata Avlessi replacing Rock Gnassingbe.
Keshi was sacked by former the Gnassingbe-led TFF board after Togo's first-round exit at the African Cup of Nations in Egypt.
The coach also had a row with star player Sheyi Adebayor during the competition which led the TFF to turn against him.
Before his dismissal Keshi, a former Nigeria captain, had achieved the unprecedented feat of earning Togo a ticket to its first ever World Cup in June last year.
Frenchman Patrice Neveu was expected to replace German Otto Pfister as the coach of the Hawks last month but his appointment was blocked by the government.
Neveu was appointed by Gnassingbe but when the son of the former Togolese president was voted out office Avlessi was reluctant to endorse an appointment instigated by the previous regime.
SOURCE:
DILASO(AMSTERDAM)