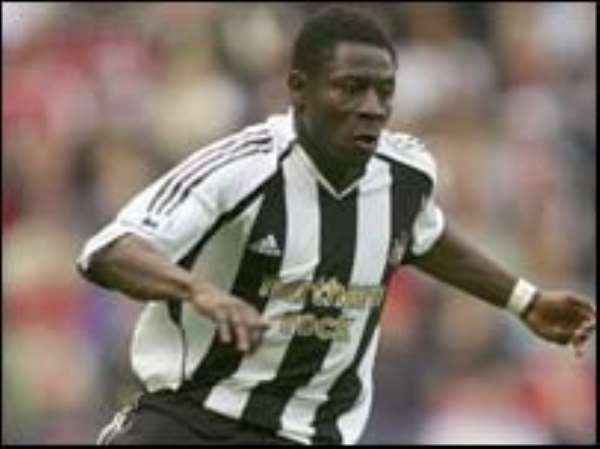 Nigeria Football Association (NFA) is to hold discussions with Newcastle boss Glen Roeder in an effort to secure the release of Super Eagles striker Obafemi Martins for the national team in the friendly match between Nigeria and Ghana next Tuesday.

The Toon manager last week pleaded with the £10m million rated player to put club before country by shunning the West African derby proposed for Brentford Stadium, London in order that he would not risk any injury ahead of crucial club engagements lined next month. Newcastle, which has battled with several injury woes to key players this year, plays Fulham at Craven Cottage on February 3 and a home game with Liverpool at St James Park seven days later.

And for that reason the Magpies want to keep Martins who has banged in nine goals in the Premiership as fresh as ever.

"It is only a friendly and Nigeria cannot insist on Oba playing. And because he has had so much football this season I will be asking him not to play against Ghana.

"He has already played nearly 30 games for us, and he has probably played more matches this season than at any time in his career," Roeder said.

But NFA spokesman Robinson Okosun last night said that rather than seeking the intervention of FIFA, the federation would opt for confidence building with Roeder not to cage Martins from playing from his nation.