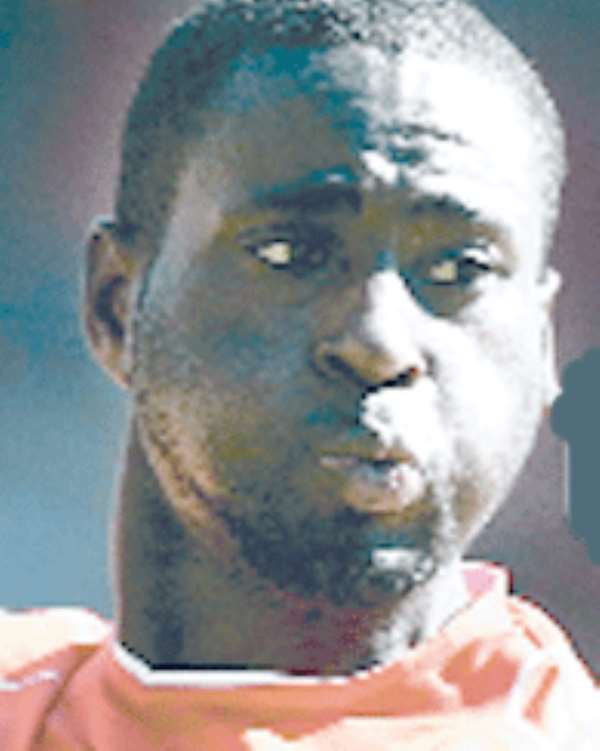 Ghanaian-born Dutch striker, Quincy Owusu-Abeyie, is caught up in a complex web with the Ghana Football Association (GFA) over his allegiance to Ghana, stirring controversy as to who is actually telling the truth.
Days after he was included in a 20-man squad for the upcoming big game between the Black Stars and the Super Eagles of Nigeria in London on February 6, Quincy has openly denied ever deciding to opt for Ghana.
The sudden turnaround by the 20-year-old former Arsenal player, who now plies his trade for Spartak Moscow in Russia, has set tongues wagging after he was reported to have pledged allegiance to play for Ghana during a recent visit to his roots.
However, the spokesman of the Ghana Football Association (GFA), Mr Randy Abbey, has maintained that the player indeed agreed to play for Ghana.
Reacting to the player's claim in an interview with the Graphic Sports yesterday, Randy stated in unequivocal terms that Owusu-Abeyie indeed made a firm decision to play for Ghana when he met with some FA officials on the issue in Accra somewhere last month.
According to Randy, the GFA succeeded in talking Quincy who featured for Holland in the Under-21 World Cup in 2005 into playing for his native country at that meeting.
"The only hurdle was for the player to be cleared by FIFA to play for Ghana as agreed by both parties," he revealed.
He noted that Quincy was included in the team with the hope that he would be cleared by FIFA before the impending match.
Mr Abbey explained that according to FIFA regulations, it was the player who was supposed to apply to FIFA for clearance to enable him to play for Ghana and that the FA vice president, Fred Pappoe, was in touch with him to ensure that.
"I think the player was convinced by his managers to change his mind when he went back to Holland," Randy guessed.
He conjectured that if Owusu-Abeyie's decision is anything to go by, then that implied that he might not have applied to FIFA after all.
He, however, stressed that the list of players released for the Ghana-Nigeria match was provisional, with question marks on players like Owusu-Abeyie, Ibrahim Salou and Isaac Boakye.
He said though the Belgium-based Salou, who has been a subject of discussion for sometime now, asked to be excused for the match against Nigeria to enable him to concentrate on a possible switch from Club Brugge to a French side, Claude Le Roy, still added his name with the view that he might have sorted himself out by the time of the match.
In the case of Isaac Boakye, he disclosed that the FA was a bit sceptical since the player had turned down two previous invitations after the World Cup.
He, however, confirmed that Boakye would be available this time after his club, VfL Wolfsburg, gave the GFA the greenlight to go ahead with the travel arrangements of Boakye and his teammate, Hans Adu Sarpei.
Story by Samuel Ebo Kwaitoo