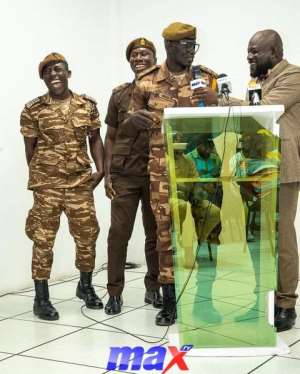 The Ghana Armed Forces and Ghana Prisons have promised to bring more excitement, action and security to the second edition of the Ghana Professional Boxing League 2023.
Speaking at the launch of the Season Two at the Mudor Conference Hall, David Bawa and Jerry Lartey of the Armed Forces said they will win both the Best Boxer and Best Gym awards in Season Two.
But Deputy Superintendent Ebenezer Quaye of the Ghana Prisons and Assistant Coach of the Black Bombers as well as head trainer of the Ghana Prisons boxers, was too confident to declare the Armed Forces Boxing Team as their children and that they are going to be the next champions.
"We have an experienced and solid team who will make boxing fans happy and win" he expressed.
The thrilling competition which is organized by Imax Boxing Promotions will see 14 teams in action from March 11 at the Bukom Boxing Arena.
The supporters and sponsors include Max TV, Max Radio, Max Buy, TCL, Techno, Renault, Guinness, Niche Cocoa and Eddy's Pizza.