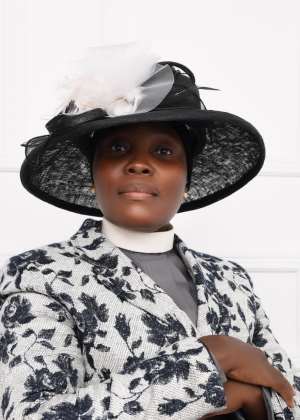 Rev. Prophetess Faith Ami Amewonu, the General Overseer of Calvary Cross Christ International Church has hinted that Christian Atsu is not dead.
The Ghana winger has not been found after a 7.8 magnitude struck Turkey last week Monday.
Atsu, together with Hatayspor sporting director, Taner Sauvt have been trapped under the rubble.
Despite reaching the 9th floor where Atsu resides, only his shoes were found but the whereabouts of the winger is yet to be known.
However, Prophetess Faith Ami Amewonu speaking to Accra-based Hot FM confirmed that God has revealed to her where is Atsu.
According to her, the former Chelsea and Newcastle United winger is still trapped under the rubble and not dead.
Prophetess Faith Ami Amewonu insisted that Atsu is still under the rubble and claimed as per what God showed her, his club [Hatayspor] knows where the whereabouts of Atsu.
She called on Ghanaians must rise up and speak up for the release of the former FC Porto forward.
She added that if pictures of the graded place are given to her, she will pinpoint where Atsu is for the rescuers to rescue the 2015 Africa Cup of Nations [AFCON] best player.
Audio below: