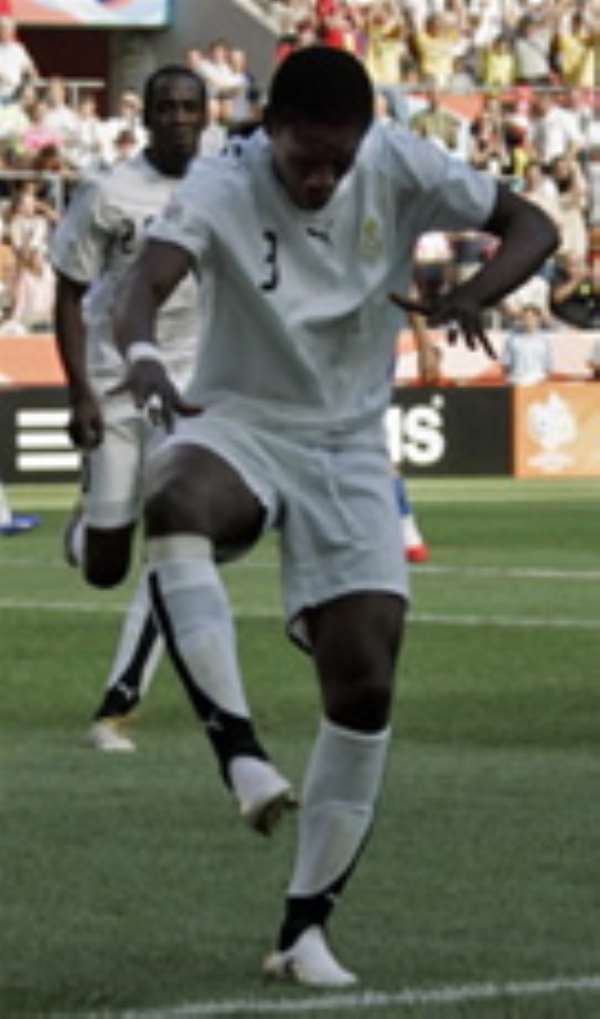 Apart from Michael Essien who is in line to become the only winner of the African Player of the year award after Abedi Ayew Pele, the nation has three more award nominees on her cards.
As Accra, Ghana's capital prepares to host the prestigious CAF/Glo Awards ceremony, the Confederation of African Football-CAF, has selected two other players and one of the national sides for the various awards categories for January's event. The senior national team, the Black Stars after an impressive run at the World Cup where they became the continent's only country to make into the round of 16 have been entered into the National Team of the Year award category.
Other teams vying for this award alongside Ghana's senior side are reigning African champions Egypt and Ivory Coast.
For the individual awards, Black Stars striker, guns for the African Young Player of the Year award.
Also in the hunt for this award is Nigeria's Taye Taiwoo.
Sheila Okine, a member of Ghana's senior women's team, the Black Queens has earned a nomination for the Women's Footballer of the Year award.
Nigeria's Cynthia Nwak and South Africa's Portia Modise are also in contention for the award.
Okine, is the third female footballer from Ghana after Alberta Sackey and Adjoa Bayor - both past winners, who is seeking the Women's Footballer of the Year award.
Earlier in November, Black Stars midfielder, Michael Essien was named in a shortlist of five for the 2006 African Footballer of the Year award by the Confederation of African Football.
CAF announced that Essien will vie for award with three-time winner, Samuel Eto'o Fils, two- time winner Nwanko Kanu of Nigeria, Didier Drogba of the Ivory Coast and the Egyptian Aboutrika who was phenomenal in El-Ahly's run to becoming African champions league winners for a fifth time earlier this month.