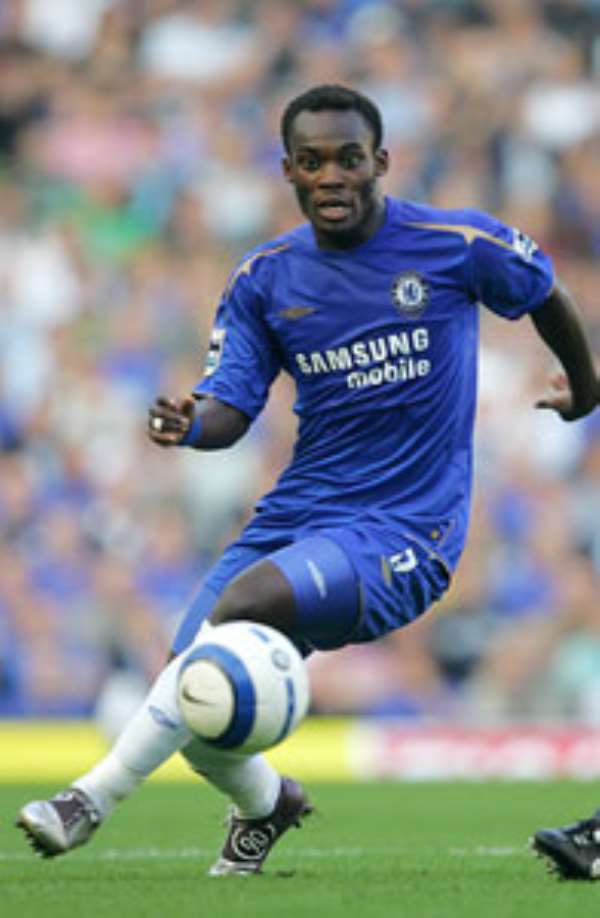 Essien has been in buccaneering form this season for Chelsea Chelsea midfielder Michael Essien says he would be willing to extend his contract with the Stamford Bridge club.
Ghana international Essien was signed from Lyon for £24m in August 2005 and signed a five-year deal.
"I am very happy in England and love Chelsea," the 24-year-old told the Sunday Mirror. "I would be happy to stay longer than my current contract.
"I am enjoying my football and I'm playing for a great club, and with great players."
Essien has been one of Chelsea's star performers this season, with his all-action displays, and he scored the equaliser against Arsenal on 10 December with a thunderous long-range drive.
He concedes he took time to settle in the top flight after a low-key first campaign for the Premiership champions but added: "All I have ever tried to do is work for the team.
"What I will say is that it does take time to adjust to football in England. It's so much faster and more physical than any other country.
"Maybe that was a problem for me at first but I am used to it now."