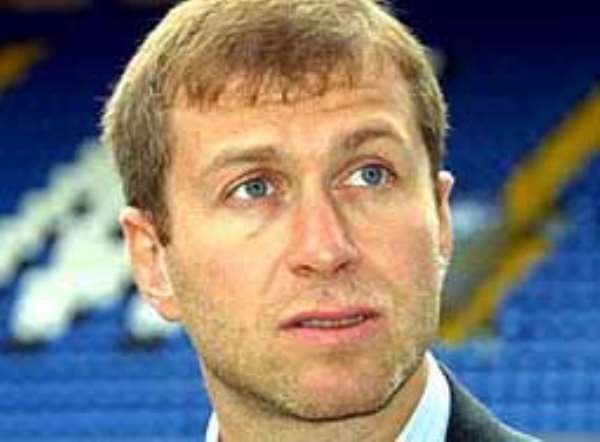 R Abramovich (Chelsea) £10.8bn
J Lewis (Spurs) £2.1bn
D Desmond (Celtic) £1.25bn
M Glazer (Man Utd) £1.05bn
T Hemmings (Ch'ton, Preston) £900m
Sir A Sugar (Spurs) £790m
R Lerner (Villa) £789m
D Murray (Rangers) £650m
S Keswick, family (Cheltenham) £644m
D Sullivan (Birmingham) £595m
After Abramovich the next richest investors in British football are Spurs
stakeholder Joe Lewis (£2.1bn) and Celtic shareholder Dermot Desmond (£1.25bn), according to the survey in FourFourTwo magazine.
Beckham earns £4.4m per season at Real Madrid and has a number of lucrative sponsorship deals that earned him £19m last year.
Wayne Rooney and his fiancée Coleen McLoughlin could threaten the Beckhams in future years, with their fortune up to £20m from £6m last season.