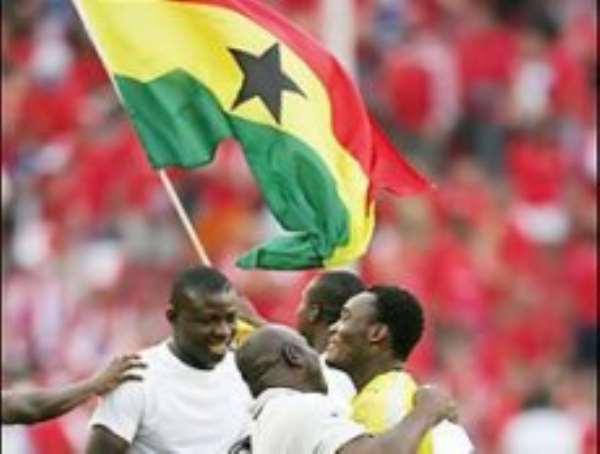 Junior national team coach, Bashiru Hayford is confident of Ghana's chances in qualifying for next year's African Junior Championship competition.
Ghana, this Sunday play away to Ivory Coast in the first leg fixture of the qualifying series' final eliminator in Abidjan.
Bashiru Hayford together with his technical team and an eighteen-man playing squad departed Accra Friday morning for Abidjan.
Ghana's national under-17 team, the Black Starlets had been preparing for the game against the Ivorians from Egypt.
And after four test games with mixed results, the Ghana coach says he is impressed with his team's build up for the game.
"I am confident of our chances against the Ivorians. We are going to qualify past the Ivorians.
"I am not too concerned about the results recorded in Egypt but happy with our progress. The team has improved greatly.
"A draw wouldn't be a bad result but we are capable of picking all three points," Bashiru Hayford said in a pre-departure interview.
The tour afforded Bashiru Hayford and the rest of his backroom staff the opportunity to assess the players before the final eliminator.
"We had 22 players in camp but the eighteen selected are capable of representing Ghana. We are happy with what we have achieved.
"The fortunes of the Black Starlets is something everyone in the country looks at keenly and we would strive to qualify for the competition in Togo," he said.
Ghana edged out Guinea on a 4-2 goal aggregate to book a date with the Ivorians in the final qualifier.