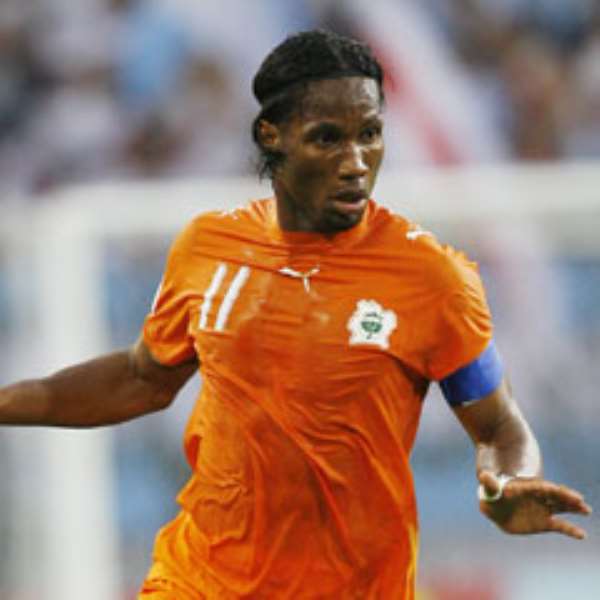 New Cote d'Ivoire coach Uli Stielike says he believes Didier Drogba is the most effective striker in world football at the moment.
Stielike, who saw Drogba score the only goal in a win over Sweden in Le Mans last week, says Drogba's penchant for snapping up half chances and his ability in front of goal marks him out as the top forward in the world.
"But even if he is a world star, he is firmly rooted to the ground and an authentic person. There are no airs and graces about him," said the German coach, who took over last month in charge of the Elephants.
"It is fascinating to see how he

gets along with the fans," Stielike added.
Drogba led the attack for Chelsea in Wednesday's UEFA Champions League match against Werder Bremen of Germany where the Blues fell to a 1-0 defeat.