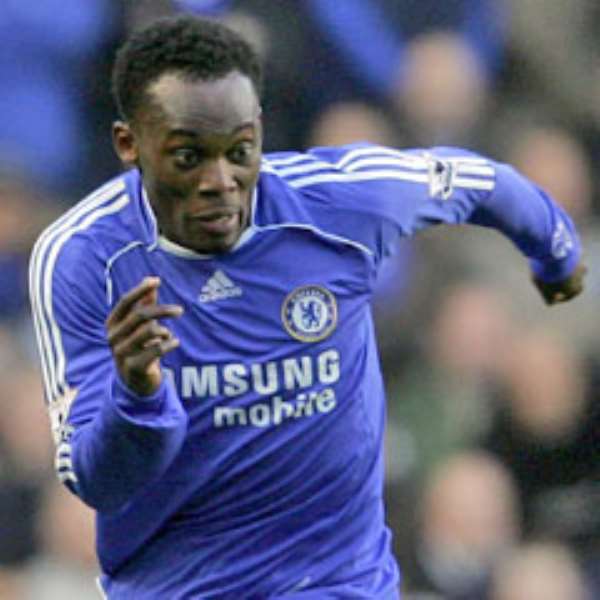 Essien is after a pay rise at Chelsea following his fine form this season
The agent of Michael Essien has confirmed new contract talks with Chelsea.
The Ghanaian midfielder, 23, signed a new deal last season worth £60,000 a week but he wants to double his money.
Andriy Shevchenko and Michael Ballack both earn £130,000 a week - £6.76m a year - while Didier Drogba has just landed a big increase.
Both Lampard and John Terry are also set to land bumper new deals at the richest club in the world.
Now Essien, who has been impressive this season, wants his slice of the cake.
His agent Fabien Piveteau said: "I'm in negotiations with Chelsea regarding Michael's contract. I have a meeting planned with them in December to talk about a new, improved deal.
"They are happy with Michael and he is happy to stay in England."