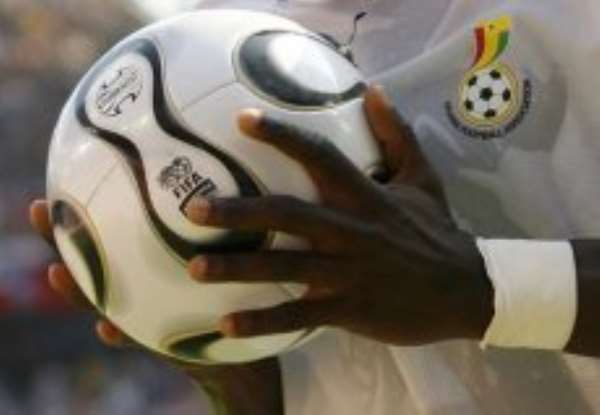 The Local Organizing Committee (LOC) of the Ghana Football Association is to sign a contract for marketing and broadcast rights for CAN 2008 with the Confederation of African Football in Cairo, Egypt on Wednesday, December 20.
Suleiman Habuba, Communications and Public Relations Director of CAF who told the Ghana News Agency of the deal and date in Accra, said the contract is to empower the LOC to undertake some marketing decisions ahead of the biennial fiesta.
Ghana hosts the 2008 version of the Cup of African Nations and the country is currently preparing feverishly with the construction of two new stadia in Tamale and Takoradi as well as the refurbishment of the Kumasi and Accra stadia.
The rights contract, which will also cover merchandising, will outline all the rights Ghana can derive as hosts of the tournament.
The rights are owned by the international marketing firm, Sportfive.
The CAF Director said Ghana is within the time frame for the competition in terms of its infrastructure development.
Habuba was a resource person at the first CAF/Ghana LOC Media Seminar on the Nations Cup modus operandi over the weekend and was also a member of a four-man CAF inspection team to evaluate preparations for the big tournament.
The inspection team led by Mr Slim Aloulou, expressed concern about the nature of training pitches, TV production, rate of work on the hostel facilities at Tamale and access roads to the various stadia for the competition.
When asked to comment on the country's preparedness to host the Championship against current media apprehensions, he asked, "Will we be signing that contract with the LOC or gone ahead with last Saturday's symposium if we had plans of taking the championship from Ghana"?
"The four concerns raised by CAF, though genuine had actually been taken care of by the timetable presented by the LOC. It is our expectation that by the next inspection all these issues will have been addressed."