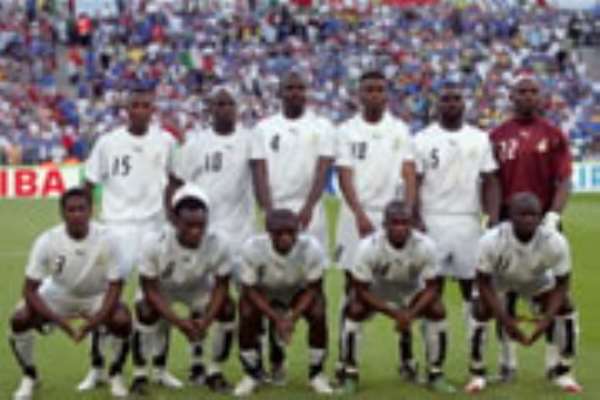 Black Stars
The President of the Ghana Football Association has played down reports of an upcoming international friendly between the Black Stars and former World Champions, Argentina.
Kwesi Nyantakyi says the GFA has not had any official contact with its Argentine counterparts over a possible friendly early next year.
Initial reports indicated that the Argentines were looking to play the Black Stars as a farewell for the outgoing UN Secretary General, Kofi Annan, who leaves office at the end of December.
Instead, the FA President says the federation is working on a number of games for the Stars when the new international season gets underway next year.
Nyantakyi said this is so because raising a team anytime in December could pose great organisational challenges due to the holidays when players would be visiting families. He assured however that by February, the federation would be ready with a line up of teams the Stars would be playing in its next phase of friendlies.
Meanwhile the technical team of the Black Queens has submitted its programme for the World Cup to the GFA.
The programme covers the team's plans for preparations for next year's World Cup in China.
The team is expected to return to the US as part of the preparations for the Mundial. The Queens are expected to break camp on Thursday after receiving their parting emoluments for the 5th African Women's Championships in Nigeria from the GFA.
The Black Queens have been camping at the Wangara Hotel in Labone since returning from Nigeria on Monday morning where they emerged runner up.