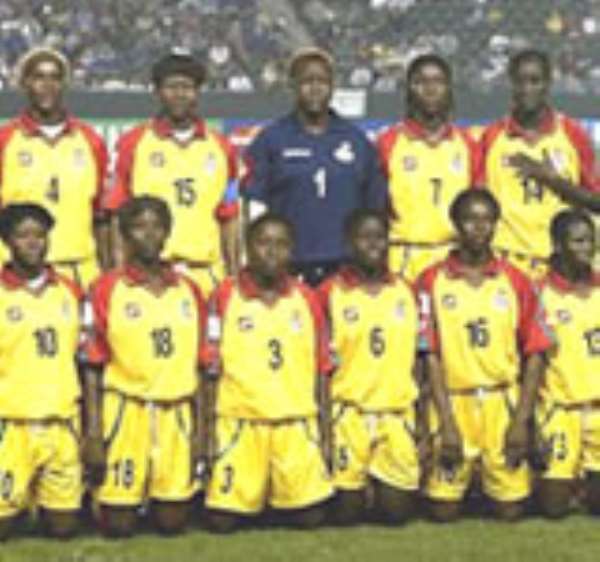 South African coach, Augustine Makalakalane, has triggered a 'war of words" ahead of their crucial African Women Championship (AWC) semi final encounter with Ghana's Black Queens on Tuesday.
The Coach has described the Queens as one dimensional and very predictable.
He told the Ghana News Agency Sports in Warri that he had watched the Queens and was convinced they are one dimensional and very predictable on every move.
Coach Makalakalane said "I prefer playing Ghana at this stage to any other team and you will know why I say so after Tuesday".
The Bayana Bayana came second in Group A with six points and the coach insists they will force the Ghanaians to eat humble pie on Tuesday.
"Everyone is talking about Ghana-Nigeria finals but we will prove all wrong. We will pull a huge upset to prove to all that we are surely coming up".
The coach reckons the Queens, tipped among the favourites to wrestle power from the Super Falcons of Nigeria will come tough though.
"They are good passers of the ball, fighters, organizers and a competitive side that can easily punish you on a good day", he said in Warri.
Ghana beat the Bayana Bayana 3-1 when both sides met in the opening ceremony of the South African event in 2004 and the coach insists "we have scores to settle with the Queens".
He however claimed his comments have nothing to do with that humiliating defeat saying "we know winning means qualification to the World Cup and we consider Ghana as the only stumbling block now".
The two finalists automatically qualify for the FIFA World Cup, slated for the Republic of China in 2007.
The Queens are hoping to make a third appearance at the World Cup after answering the role call at the previous events staged by the United States of America.
The coach side "Ghana is a good side but my girls will fare fine – just enough to take us through".
"We know they can score goals and we have found the net as many times so far and I consider that to be a huge advantage".
Both Ghana and South Africa have found the net six times in three games. He said both sides will exhibit flair and skill on Tuesday when they clash at the Oghara Stadium and "whoever scores will make the difference". The winner of the duel will face the victor in the Nigeria-Cameroon clash.