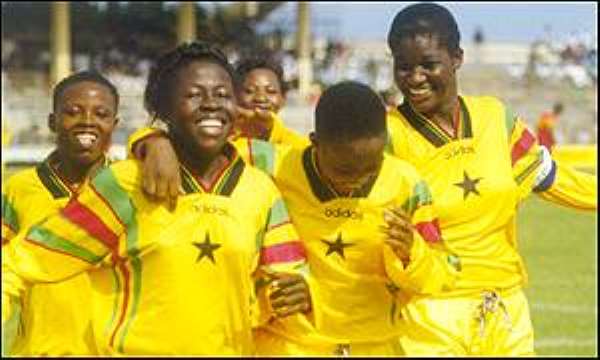 Assistant Coach of the Indomitable Lionesses of Cameroon, Enow Ngachu, has conceded that the Black Queens of Ghana deserved their 2-1 victory in Tuesday's Group B match in Ughelli.
Speaking few moments after Cameroon's dream to hit the semifinal suffered a major setback, Ngacha, who is holding forte as head of the technical crew here because of the absence of their head coach, said his team underrated the challenge of their Ghanaian foes, who stunned the former with a back-breaking winner in the dying moments of the match.

"We did not pay them their due respect. In fact, we thought we were going to trash them and paid dearly for our self belief because the Black Queens thought us a lesson on how not to be proud.
"The Ghanaians respected us but did not fear us and it showed in their desire to win every ball and fight for each other. They were all over the place and they thoroughly deserved their victory", added Ngachu.
He commended the Ghanaians for acquitting themselves well and wished them all the best as the competition progresses.