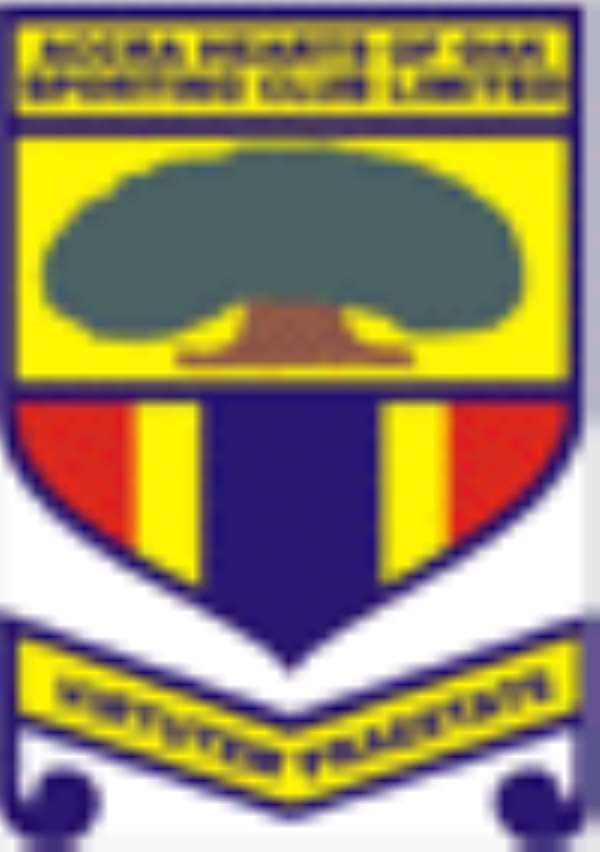 The Ghana Football Association says it will honour the 7th Week round of matches in the Premier League this weekend, despite an injunction from an Accra High Court seeking to restrain the FA from going ahead with the matches.
The FA has told Joy Sports it was not aware of any injunction and would go ahead with its league programme.
According to a member of the FA's Legal Committee, Thaddeus Sory, no injunction had been served on the Association and it would not run its programmes on the basis of media reports.
On Friday the High Court granted a 10-day injunction on the Ghana Telecom Premier League.
The injunction followed an ex-parte application by a supporter of Accra Hearts of Oak, Emmanuel Otu Quaye, who asked the court to compel the Ghana Football Association (GFA) and the Professional League Board (PLB) to come clean on the interpretation of Article 28 (1) (d) of the FA's statutes governing the game.
According to Otu, the game's governing bodies' interpretation of the provision was flawed with inconsistencies.
The Article in question states that "The Second registration Period shall begin from the last match date of the 1st round of the league and shall open for a period of four (4) weeks. The GFA may however sanction the registration of a Professional Player who is out of contract in exceptional circumstances."
Hearts of Oak recently sought to rely on the provision to register two players; Charles Taylor and Ishmael Addo for the league but the FA raised legal arguments to quash the move.
According to Otu, the two players had to be allowed to partake in the league because the provision permitted their registration.
The GFA and PLB were not represented in court for the decision.
Sources close to Otu Quaye told Joy Sports he intended to repeat the injunction application if it expired without the GFA and PLB responding, while sources close to Charles Taylor and Ishmael Addo also hinted that the two players were almost set to drag the football authorities to court over their fate in the ongoing league.
Meanwhile a delegation of the Local Organising Committee for CAN 2008 has returned home from Germany members interacted with the 2006 World Cup LOC.
The delegation included Deputy Sports Minister, OB Amoah, the Chairman of the LOC, Dr Kofi Amoah, the Chief Operating Officer of the LOC, Rex Danquah and the Ghana Football Association's General Secretary Kofi Nsiah.
They conferred with the German World Cup organizers on key areas of organization, including management of match venues, tournament accreditation, security and capacity to provide world class television coverage of the month-long tournament.
Rex Danquah described the trip as extremely beneficial to the LOC.