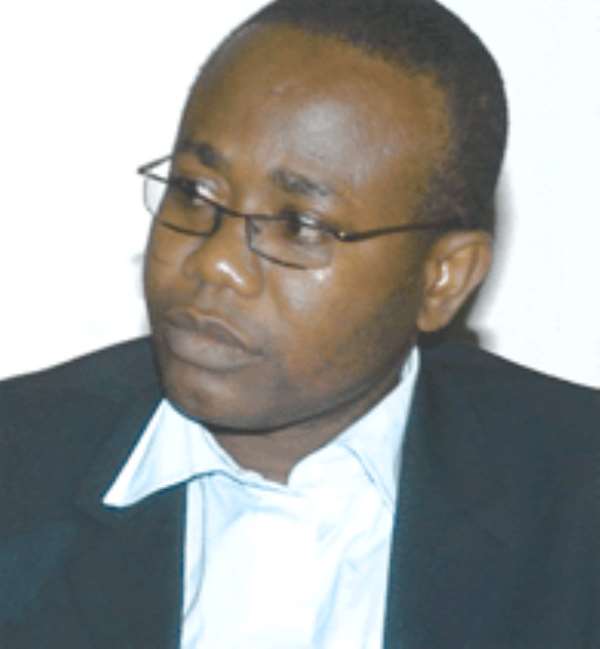 I write to take this forum to congratulate Kwesi Nyantakyi on the emphatic triumphant entry to take the helm of affairs of GFA,as well as wishing him seasonal felicitation of happy x´mas and prosperous new year.
I hope that the new GFA boss have seen that there is no time for honey-mooning,as the upcoming two prestigious African and World tournaments are the top-most priority on the nation´s soccer calendar,which is his first assignment and also a test case to assess his performance and competence.
The landslide victory he achieved was mainly influenced by virtue of the able manner he steered the affairs of the GFA in the acting capacity,thus the Black Stars qualifying for the world cup for the first time in the country´s history.
To begin,the world Cup qualification has engendered euphoria in the country, which all and sundry are expecting good show and display of soccer made in Ghana,interlace d with Africa samba and skilful juggling of football.All these should impact positively on Ghana´s partake in the world soccer fiesta leading Africa to the first world cup grand finale.We should not be a mere participant or push-overs but a force to reckon with.
This can be achieved if our preparation to Africa and World are devoid of perennial problem of professional players failing to report for camping on time,thus giving them lengthy camping period for the team´s coherence and teamwork. As at now the team is experiencing such phenomenon depriving our friendly
international with Egypt,this does not send a good signal for the team´´s preparation.
To conclude,the Black Stars performance in the upcoming CAN 2006 will surely motivate the team to excel at the World Cup;therefore the new GFA boss first assignment is to go beyond where other African countries failed at the previous World Cups. Views expressed by the author(s) do not necessarily reflect those of GhanaHomePage.