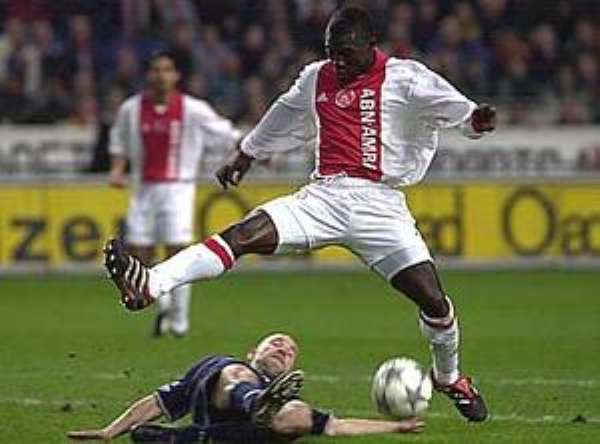 Luton manager Mike Newell has ended his interest in signing Ghanaian midfielder Anthony Obodai from Dutch giants Ajax.
Newell agreed to bring the 23-year-old to Kenilworth Road but arrangements to secure a visa broke down even though Obodai has a British wife.
"This has dragged on for a week so I don't know if his agent was touting him around to other clubs," Newell said.
"I can't have somebody's missus controlling what happens at the club so it won't be going any farther."
Luton had all but sealed the deal to sign Obodai with the player just needing to agree personal terms.
But Newell decided to reverse his decision after negotiations became complicated.
"After we confirmed our interest in the boy we had a fax from a second agent claiming to be his real agent," Newell explained.
"Then we got another fax to say the player was having some sort of domestic problem.
"Next we were informed it was all going to be sorted out and the wife was going to sign the documentation for the visa."
Obodai joined Ajax in 2001 and made his league debut against Heerenveen in November 2004, and played 32 matches in total for the team.