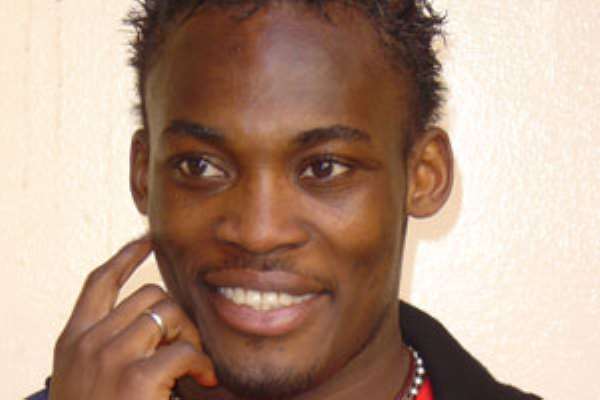 PARIS, Aug 14 - Chelsea won the battle for Michael Essien on Sunday when Olympique Lyon said they could not stop the Ghana midfielder from joining the English champions.
"We have reached an agreement in principle," Lyon president Jean-Michel Aulas told reporters after his side's 1-1 draw at Olympique Marseille in a Ligue 1 match.
"There are still a few details to sort out. Pending last-minute difficulties, he will leave."
Chelsea had been trying for weeks to persuade Lyon to let the gifted 22-year-old join them.
"We did everything we could to keep him but we were not able to make that possible," Aulas told French television channel Canal Plus.
"We will talk about it tonight with (coach) Gerard Houllier and we will probably take the decision to let him go.
"The Chelsea offer is very interesting," he added. "We will try to have an attitude which corresponds to the situation, which is that we have a player who no longer wants to play for Lyon."
Aulas, who repeatedly said he would not sell the Ghanaian for less than 45 million euros ($56.14 million), met Chelsea owner Roman Abramovich and the English champions' chief executive Peter Kenyon on Friday.
LIKELY RECORD
No figures were immediately available for the likely deal but Aulas hinted it would be a record for a transfer involving a Ligue 1 player.
Ivory Coast striker Didier Drogba set the record that stood until Sunday when he left Marseille for Chelsea for 37.5 million euros in July last year.
"It will be more than for Drogba," Aulas said.
"It's a wrench but for the club, it will be a good operation."
The money will help Lyon in their hunt for a top striker. Aulas previously said he was interested in England's Michael Owen, who is expected to leave Real Madrid, and Liverpool's Czech striker Milan Baros
The 22-year-old Essien, who has said he is desperate to join Chelsea, was not included in Lyon's squad for Sunday's match in Marseille.
He has yet to play a competitive match for Lyon this season.
SUSTAINED PRESSURE
Lyon had resisted sustained pressure from the wealthy London club and Aulas said last Monday that Essien would definitely remain with the French champions.
Negotiations, however, soon resumed and Essien kept making it clear that he no longer wanted to play for Lyon.
"I did all I could but I could not persuade him (to stay)," Aulas said. "I talked about this to everybody at the club and they all encouraged me to let him go.
"I wish him success, but not too much. One thing is for sure, a club who have him will have more chances to win the Champions League than a club who do not."
A powerful defensive midfielder, Essien won the Ligue 1 Player of the Year award last season. Houllier has said he regards him as being in the same league