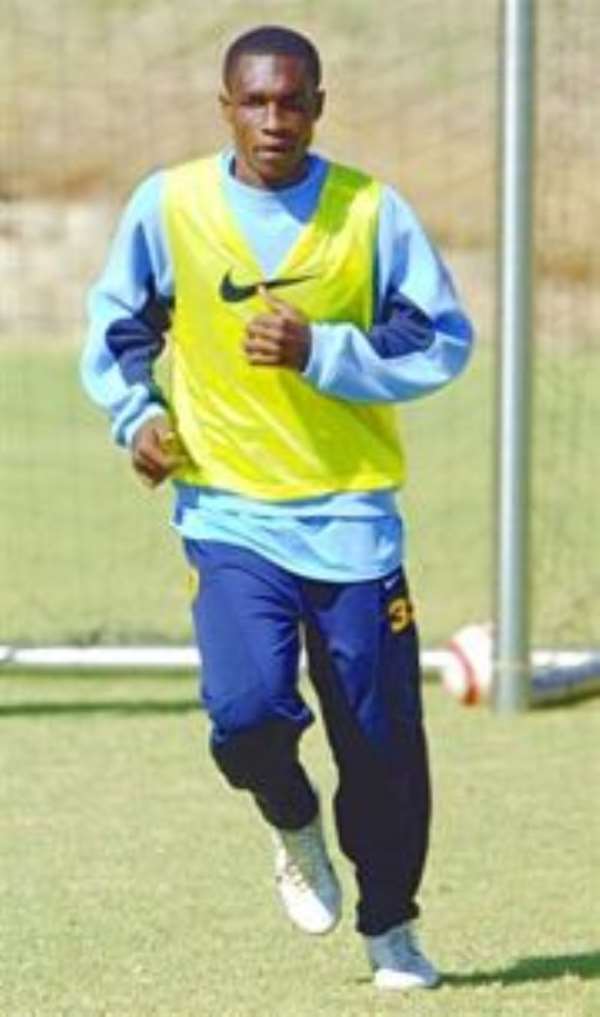 Kaizer Chiefs have submitted an official bid for Hearts of Oak striker Louis Agyemang and negotiations between the two parties are already underway.
Chiefs claimed to have signed the highly-rated Ghana striker on Tuesday but the player's club denied reports that it was a done deal.
In fact, according to the reports, the Sowetan giants had approached Agyemang without obtaining the permission of his club first.
Now however, Hearts administrative manager Ashford Oku confirmed that the Amakhosi have made an official offer and admitted that the club would let the player leave for the "right" price..
"They have approached us formally and negotiations have started," he told news men.
"I think we should leave it at the fact that they have now submitted an offer," Oku added.
Chiefs, however, should have no problem persuading Hearts to part with the player as he has fallen out with the Accra club's management.
Oku admitted they would let the player leave saying: "Of course, we'll have no problem selling him."
Agyemang has not played for the Ghana outfit for over half a year after he was suspended by the club for six months for "a breach of contract and (flouting) the rules of the club".
So if the two clubs can agree a fee, it seems certain that Agyemang will be playing his football in Chiefs colours this season.