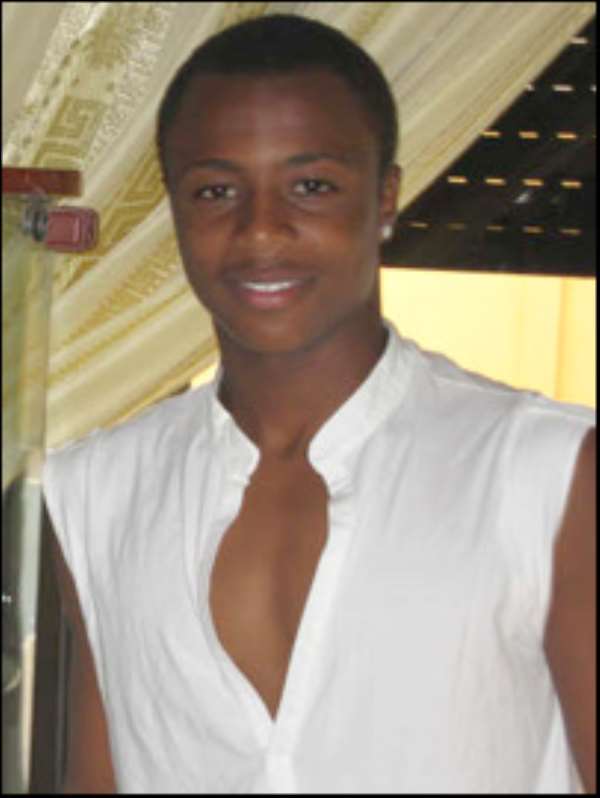 Following in your father's footsteps is never an easy task but it is an even harder act if your dad happens to be a three-time African Footballer of the Year.
But that is exactly the situation facing 15-year-old Andre 'Dede' Ayew, the son of Ghana legend Abedi 'Pele.'
Dede signed for Marseille as a trainee knowing that it is the French club where his father made his name in the 1990's.
"My father did it all and although I can't say I'll do as well as he did, I'll try to go as far as I can," Dede told BBC Sport.
But the youngster is also aware that having a famous father helps to unlock doors that may not open to others.
"If I turn up somewhere and tell people that I'm Abedi Pele's son, it makes things easier for me and creates opportunities just like the one I have now [playing at Marseille]."
"But the name also comes with a lot of responsibility and it means you're always under pressure to live up to that name."
Abedi's status as a Marseille icon may have helped his son to get a deal with the club but Dede acknowledged to BBC Sport that he now has to prove his credentials as footballer.
"I'm impressed with the start he's made but I've seen several youngsters over the years who show a lot of promise and then get nowhere," a cautious Abedi said.
"As a father, I can only create a platform to make life better for him and I feel I've done that."
Dede will never be short of advice because his uncle Kwame Ayew had a relatively successful career, which included finishing top scorer at the Barcelona Olympics in 1992.