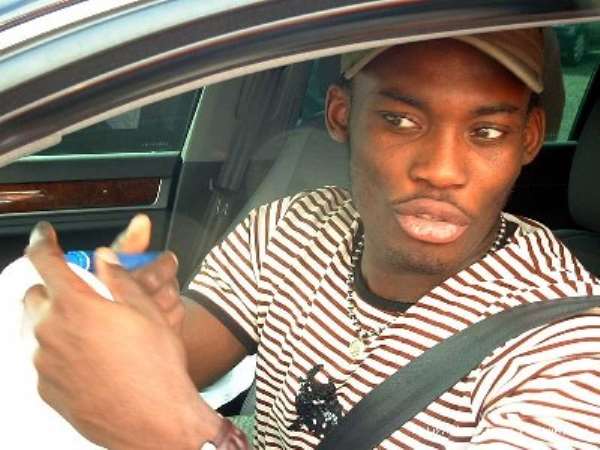 Chelsea are set to complete the signing of Michael Essien, the Lyons midfielder, for a club-record £25 million, bringing Jose Mourinho's spending in his 12 months as manager to a staggering £132 million.
The French champions had sought the £32 million Chelsea were willing to pay Liverpool for Steven Gerrard, but the Lyons coach, Gerard Houllier, who managed the England player at Anfield, convinced club president Jean-Michel Aulas that £25 million - which may include extras for appearances and trophies - was good business for a player unproven at the highest level.
Peter Kenyon, the Chelsea chief executive, left the club's tour of the United States to fly to Lyons in an attempt to finalise the deal, which Mourinho said would complete his summer signings.
Chelsea have had previous bids of £17 million and £18 million turned down by Lyons, but Essien has made it clear that he wants to leave and the club are resigned to losing their prize asset, albeit for a £20 million profit two seasons after he signed from Bastia.
Kenyon hopes to complete the deal within 48 hours and rejoin Chelsea in the United States, where they play AC Milan in New York on Sunday.
Ironically, Kenyon was with Manchester United five years ago when the then 17-year-old Essien had a trial at Old Trafford. "It was a fantastic experience," said the Ghana international. "I was in awe of all those star players, like a child looking at them. I remember getting David Beckham's autograph. It was a special moment and I treasure it."
Essien, whose move to United was thwarted by work permit problems, is now poised to be part of a Chelsea dressing room rapidly becoming the Harlem Globetrotters of football. It is said a club can never have too many good players, but Mourinho's man-management will be tested as he tries to keep his galacticos happy. If he plays a 4-4-2 formation, his midfield options will be Shaun Wright-Phillips, Frank Lampard, Claude Makelele, Joe Cole, Arjen Robben, Damien Duff, Tiago and Jiri Jarosik.
Rarely, if ever, have a Premiership club had such midfield riches with billionaire benefactor Roman Abramovich allowing Mourinho to sign Paulo Ferreira, Mateja Kezman, Tiago, Didier Drogba, Ricardo Carvalho, Jarosik, Asier Del Horno and Wright-Phillips plus, Chelsea hope, Essien. The deals to bring Petr Cech and Robben to Stamford Bridge were done before Mourinho arrived.
Essien, who has three years left on his Lyons contract, would arguably be Chelsea's most versatile midfielder. He can tackle and pass with equal effectiveness. "My best asset is my ability to win the ball," he said. "I can play on the right or central midfield but I'm happiest in the thick of the action. I like the dynamic style of play in the Premiership and the passion the football generates."
Born in Accra, Essien joined Bastia from Ghanaian side Liberty Professionals in July 2000. At Bastia he filled various positions, including right-back, left-back and centre-half before settling down as a central midfield player.
In 2003, Essien joined Lyons for £5.5 million and helped them win two league titles. Victories against Uganda and Cape Verde Islands this autumn will guarantee Ghana a first appearance in the World Cup finals in 2006.