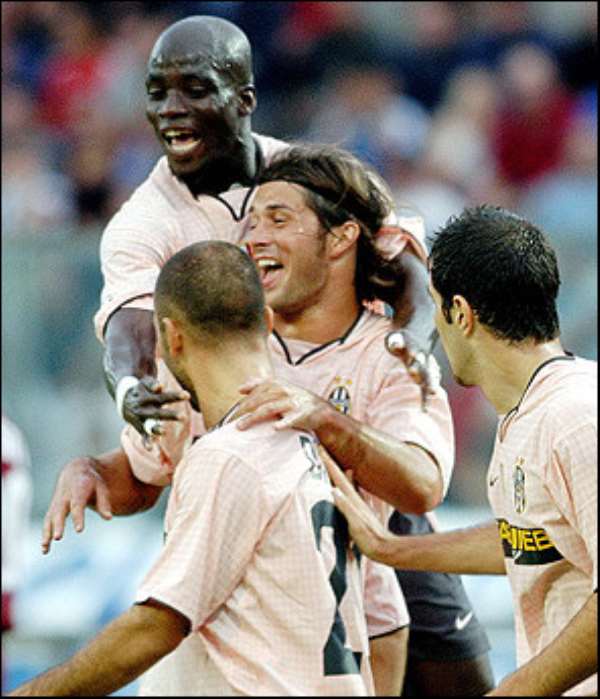 Black Stars captain, Stephen Appiah is said to be stalling a move to Turkish champions, Fenerbahce though his club - Juventus, are reported to have agreed a $9.6m transfer deal. Appiah according to reports is mulling a switch to the English premiership where he's got offers from Middlesbrough and Birmingham.
The English clubs are both thought to have expressed interest in signing the Ghanaian international. Appiah is looking for a new club after being made available for transfer by Juventus following the acquisition of former Arsenal captain, Patrick Vieira.
For Fenerbahce, the signing of the Ghana captain would bolster their squad as they prepare for next season's UEFA Champions League.
Juventus general director Luciano Moggi has admitted that the club have accepted a fee in the region of €8 million for Appiah.
Fenerbahce are expected now to open talks with Appiah but it is believed the player is looking to keep his options open over his future as he considers offers from Middlesbrough and Birmingham.