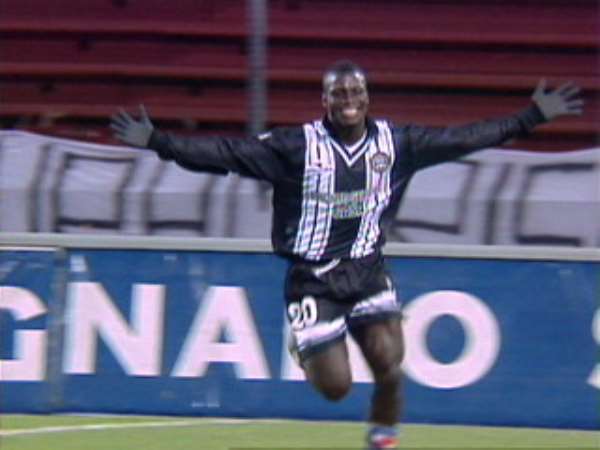 Ghana captain Stephen Appiah has told BBC Sport that he is set to leave Italian champions Juventus and wants a move to the English Premiership. The 24-year-old midfielder says English sides Tottenham Hotspur, Everton, Birmingham City and Middlesbrough have all shown interest in him.
He added that Turkey's Fenerbache are also in the hunt for his signature.
But Appiah said: "The Premiership is the league to be in right now and I think it will be good for my career."
"I'm in the best shape of my career and I want to win more trophies.
"I want to play week in week out and be in top shape if we qualify for the 2006 World Cup in Germany.
"I hear Tottenham are the latest side to be interested in me and playing in London would be great but let's wait and see."
However Everton could have an advantage as Appiah also said that he is keen to play European football next season.
Appiah feels he has to leave the Italian giants following the arrival of Patrick Vieira from Arsenal.
"Vieira is a good buy for Juve and I would have loved to play alongside him, but I have to think about my own career."
Appiah says that he will meet the Juventus general manager Luciano Moggi and his agent Dominico Ricci on Tuesday to finalise his future.