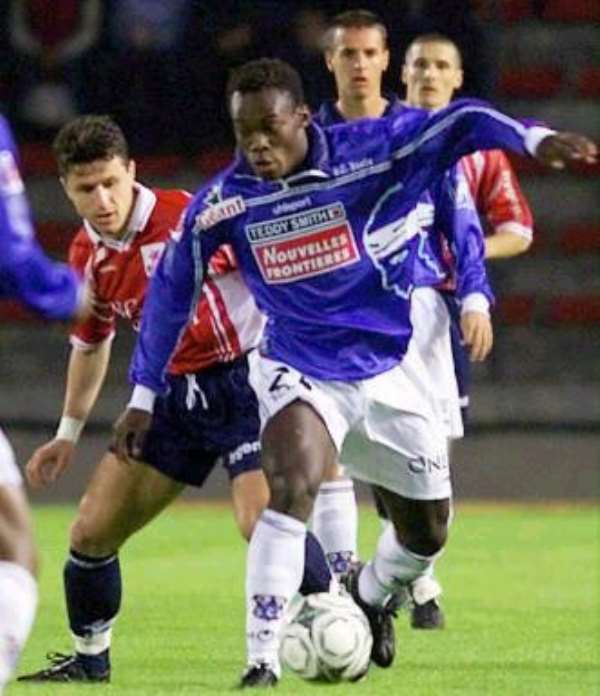 Midfielder Michael Essien has pleaded with Lyon to let him go so that he can join Premiership champions Chelsea. "I want to leave. I want to play in England at Chelsea," the 22-year-old told French sports daily L'Equipe. "I've thought it over during the holidays, I've talked to my family, my girlfriend. It's time for me to go and I won't change my mind." Lyon have already rejected a £16.75m bid from the Blues for the services of the French footballer of the year. The French champions were unavailable for comment, although club president Jean-Michel Aulas has repeatedly stated that their prize midfielder was not for sale. However, Essien is adamant that he will not stay.
He also said he would not travel with Lyon to South Korea to play the Peace Cup tournament. "For me, Lyon, it's over," he added.
"I will not go to South Korea with the team, it is in my interest and the team's that I leave.
"I really hope that the president will not prevent me from taking that opportunity.
"I want to play in England and in Chelsea. In my head I am already in Chelsea. I am dreaming about it.
"I want to go there, otherwise I will regret it all my life. Things go so fast in football. Such an opportunity might not come up again.
"I have done what I had to do with Lyon. I have spent two excellent seasons, learned and progressed a lot but now it's over.
"If I have to stay, I don't know how I will cope with it."
Some British newspapers have reported that Chelsea will complete the signings of Essien and Manchester City winger Shaun Wright-Phillips by the end of the week.