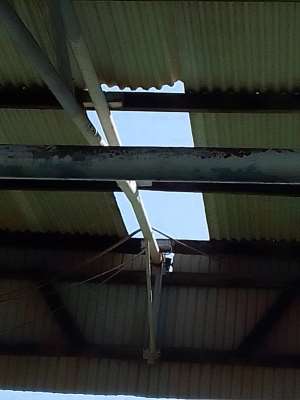 The Ghana Tennis Federation, Government mandated body running tennis in the country does not receive funding to maintain the facility.
Accra Social Tennis Club - regular users of 2 of the 4 courts at the NTC. Pay an annual fee to the National Sports Authority to use the facility. They have argued that their fees be either used to maintain the facility or be allowed to maintain the facility with very minimum annual user fee. The NSA does not agree but keeps taking payments.
Tennis Foundation Ghana, organizers of the International Tennis Federation Junior World Tour Events in Ghana. TFG only maintains and gives the facility a facelift just before hosting any of their events.
This sad state of our National Tennis Center needs immediate attention. Hopefully, with Ghana hosting the African Games next year, the Local Organizing Committee will refurbish the courts.